KARLSRUHE CASTLE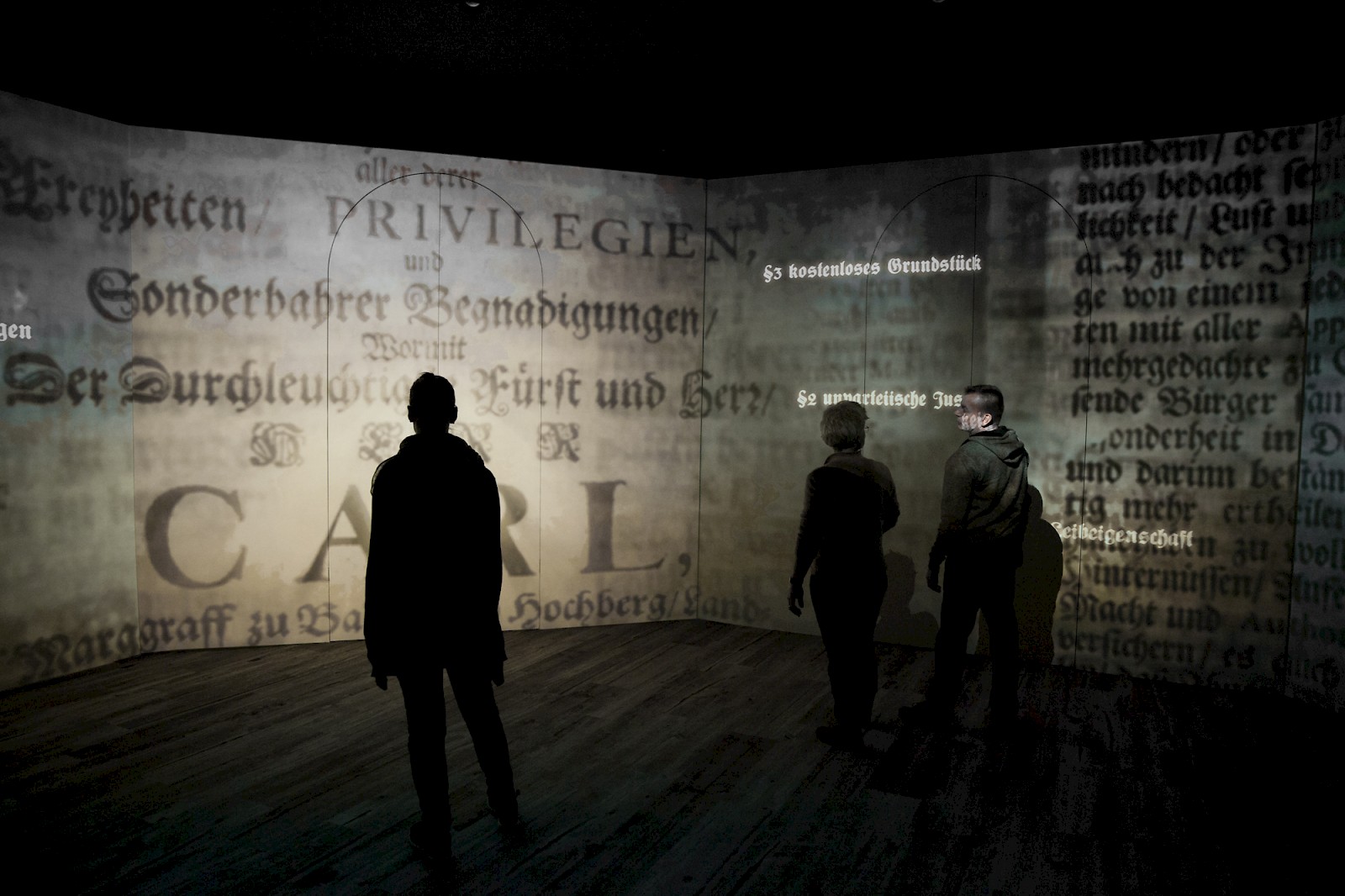 ---
PROJECT
Media Theater in the castle tower
Badisches Landesmuseum, Karlsruhe (DE), 2016

The Badisches Landesmuseum in Karlsruhe, Germany is in the original castle built by Margrave Karl Wilhelm, the founding father of Karlsruhe.
His tower room, from which we aspired and built the city has been transformed into a media installation, immersively telling the story of this town.

Virtual windows open up, transforming the space into different landscapes and worlds, transmitting the visitors back in time and experience the baroque era at firsthand.
The story and script is based on historical facts, which were artistically interpreted and adapted for the installation.

A collaboration with illustrator Olaf Hajek who designed all the featured characters.
---
CLIENT
Badisches Landesmuseum, Karlsruhe

AGENCY
Tamschick Media+Space GmbH

CREATIVE DIRECTION
Charlotte Tamschick

ART DIRECTION
Natalie van Sasse van Ysselt

CONCEPT
Charlotte Tamschick and Anna Saalhofer

PRODUCER
Uwe Schlottmann

TASKS
Art direction, storyboards, style frames, animation, on-site implementation.