MAYBELLINE FASHION SHOW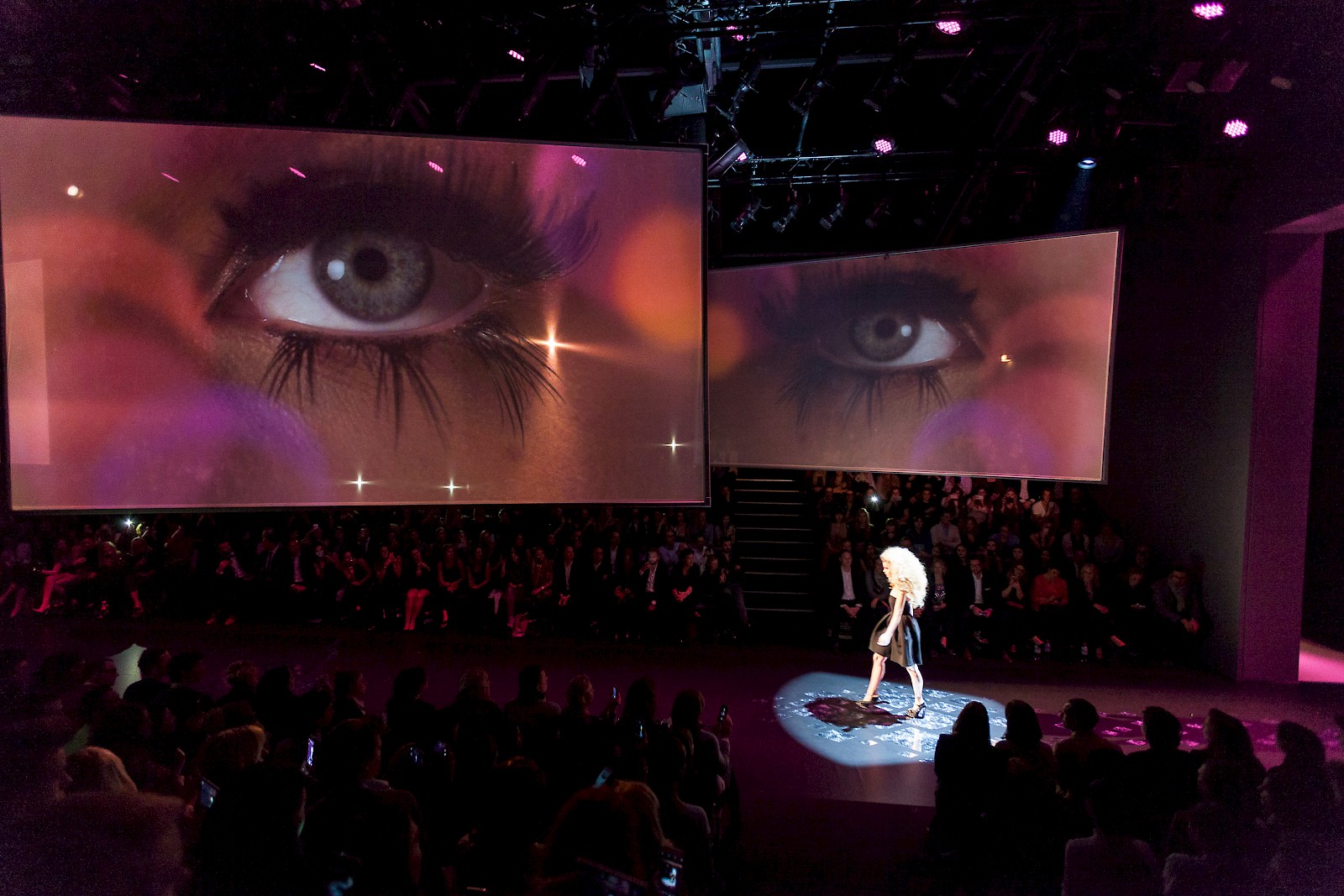 ---
PROJECT
For the opening show of the Mercedes Benz Berlin Fashion week, Maybelline wanted to present something different and solve their reoccurring problem: not being able to see the make-up on the runway.
All 24 new looks were shot in studio and later edited and animated in post-production.
A choreography of mirrored spotlights and lighting added focus to each look on the catwalk.

The four 5,5 x 3 meter large gauze screens enabled everyone in the audience to enjoy the animated macro shots of the make-up.


---
CLIENT
MAYBELLINE New York

AGENCY
Tamschick Media + Space GmbH

CREATIVE DIRECTION
Charlotte Tamschick

ART DIRECTION/CONCEPT
Natalie van Sasse van Ysselt

PRODUCER
Tobias Ziegler and Uwe Schlottmann

TASKS
Concept, lighting/runway concept, art direction, style frames, storyboarding, live action studio direction, live fashion show direction.