PRE-/DE- FORM ME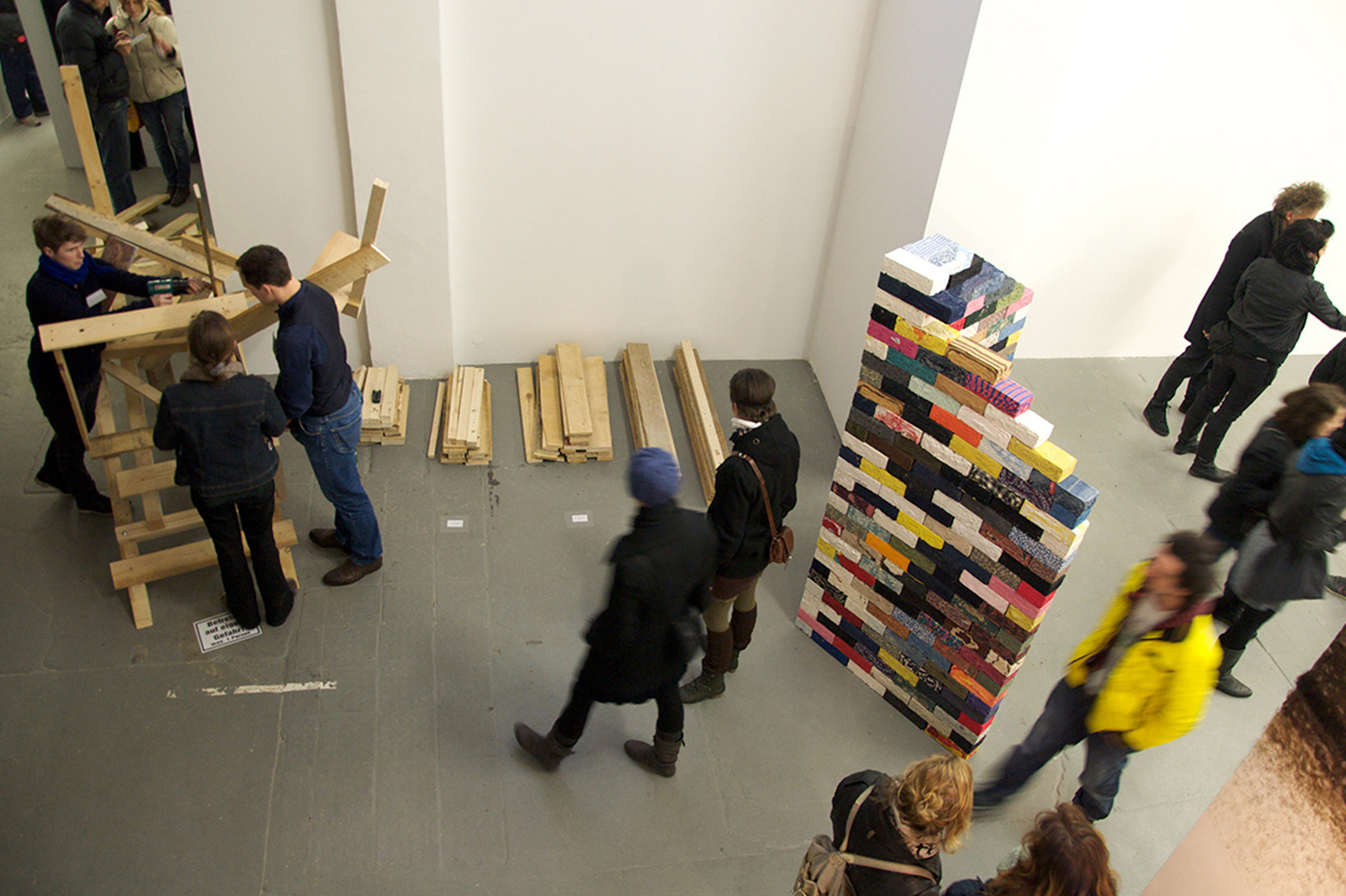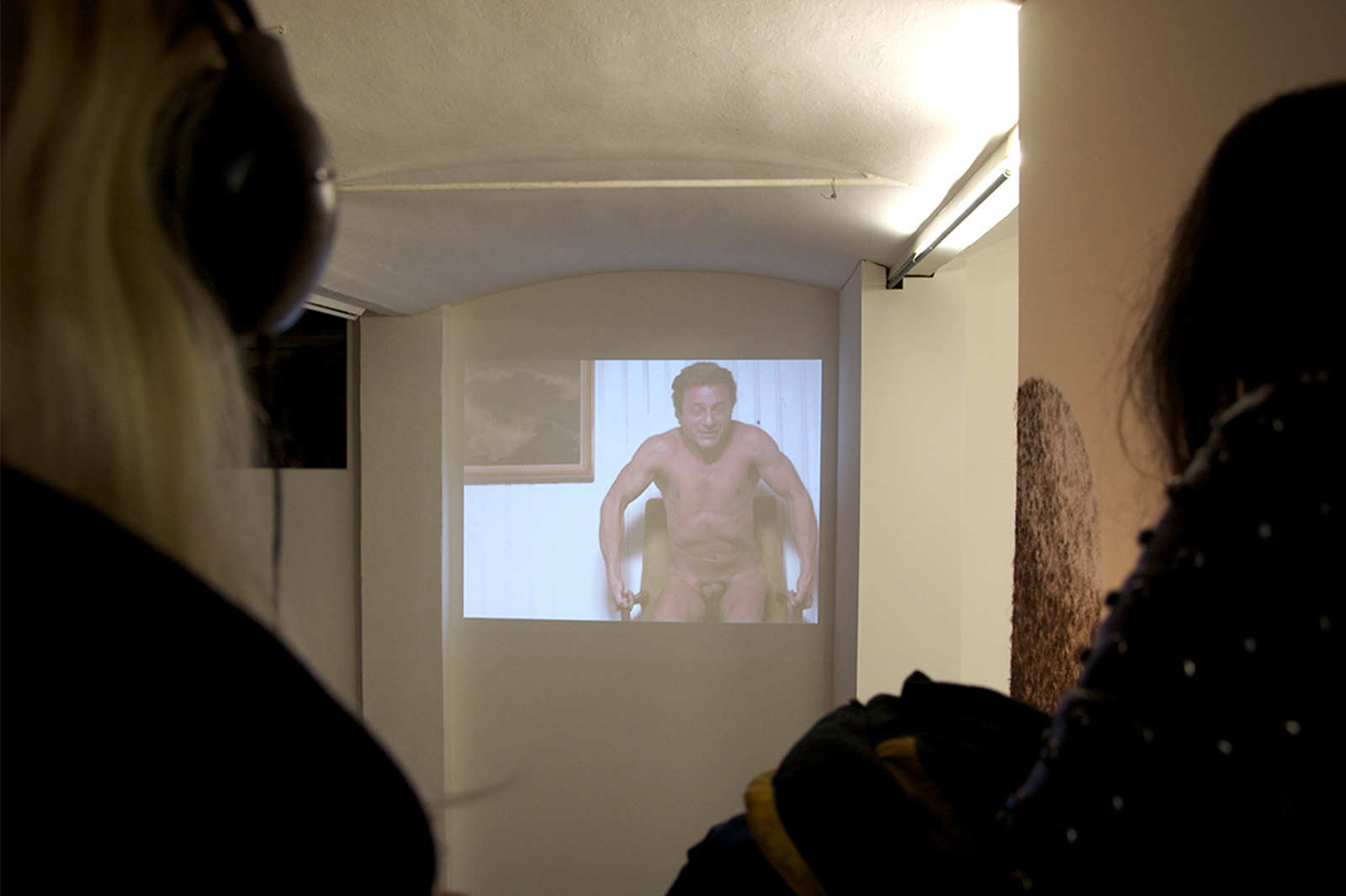 ---
PROJECT
Pre-/De- Form Me, an exhibition as/about FROM/PROCESS/STATE.

As my bachelor project, I curated and organized a group exhibition in the Pfefferberg complex in Berlin. Nine artists were featured under the theme "individual deformation in society".
It was an extensive process from creating the concept, to presenting the project to different spaces and selecting the artists. I also designed all implemented media: poster, flyer, website and catalogue. The great opening night with a live sound performance and jazz band was the perfect kick-off to this week-long exhibition.

Visitors actively participated in building the wooden sculpture which changed the exhibition space over time, eventually making visitors climb over it in order to exit and enter the exhibition.

The two floored exhibition space reflected the general concept, offering different views of the art works, which ranged from kinetic to mixed media and audio performance.

The exhibition was one of the Transmediale satellite locations.


---
TASKS
Concept, curation, exhibition design, promotion, graphic design, financial coordination.