PUIG 100th ANNIVERSARY EVENT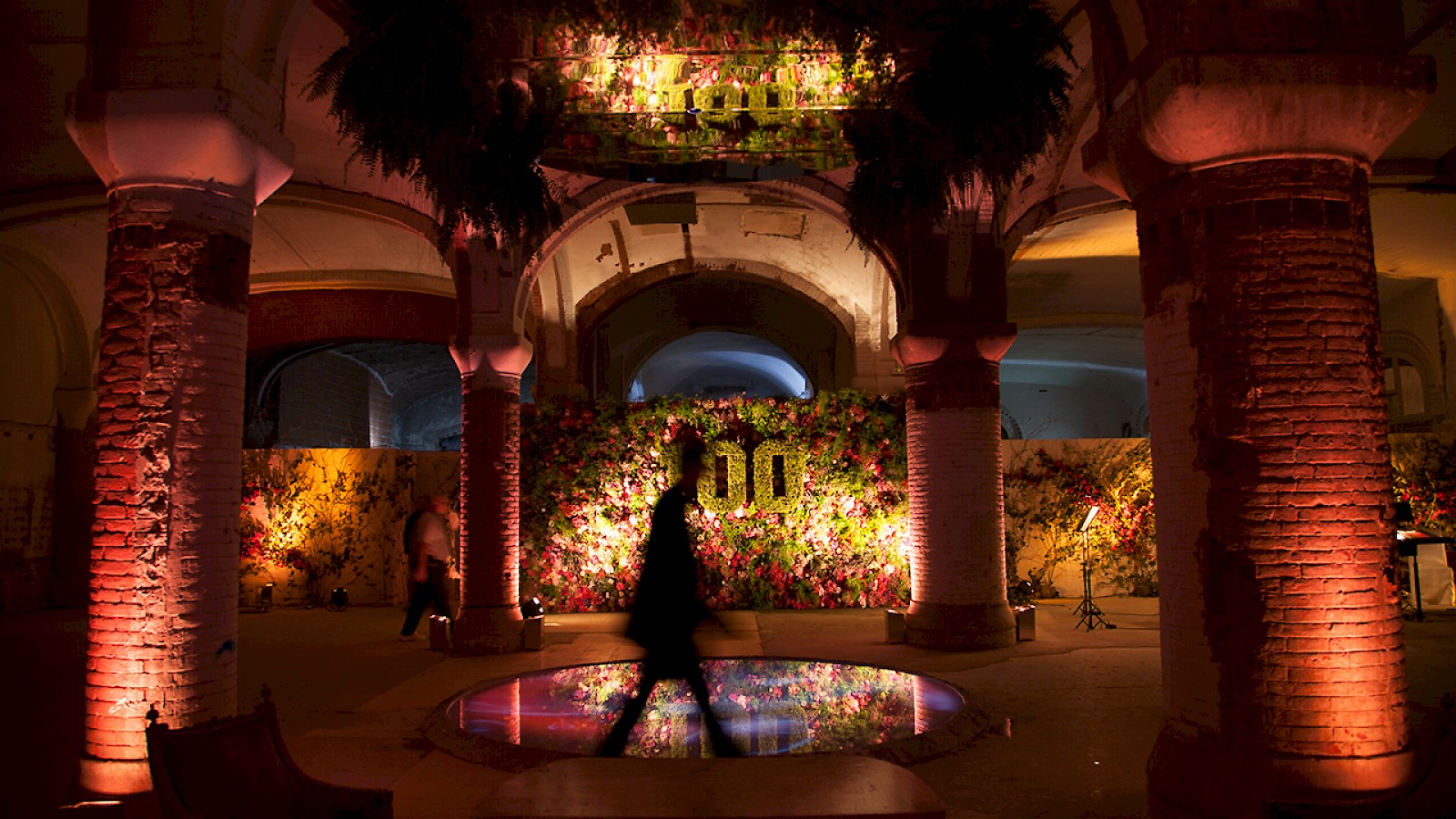 PUIG 100 ANNIVERSARY /BARCELONA from Tamschick Media+Space GmbH



PROJECT
Media event installation
Hospital de Sant Pau, Barcelona (ES), 2014

Media event installation for the 100th anniversary of the perfume empire PUIG in Hospital de Sant Pau in Barcelona.
Two spatial installations were created as a homage to scent.

One walk-in triptych showed flowing imagery inspired by the four seasons, mystical and fleeting visuals filled the space, reflecting off the mirrors and adorning the architecture.

The second installation, the Source, consisted of a projection onto a pool of water and dry ice. The mirror above opened new dimensions to the projections. The ephemeral quality of the projection surface conceptually and spatially visualizing our sense of smell.


TASKS
Concept, art direction, installation design, on site implementation, live mixing of visuals during event.

CLIENT
Puig S.L.

AGENCY
Tamschick Media+Space GmbH

CREATIVE DIRECTION
Marc Tamschick

ART DIRECTION/CONCEPT
Natalie van Sasse van Ysselt

PRODUCER
Nina Hüskes